Sending and receiving e-invoices had never been easier!
Electronic invoicing (e-invoicing) is the exchange of an invoice document between a supplier and a buyer in an integrated electronic format. This is not the same as sending and/or receiving digital (PDF) invoices. An e-invoice is a standardized data file which can be processed by your ERP or financial system without the use of OCR software.
As a bonus, eliminating paper and physical distribution will save costs as well as the environment.

Reduces risk of fraud
Strict requirements for registration and certification means less risk of fraud.

Increased efficiency
E-invoicing saves time and minimizes (manual) errors.

Increased visibility
Standardized data exchange means real-time insight and better data interpretation.
Easy Exchange offers you access tot the PEPPOL network
Our e-invoicing application enables you to send and/or receive your invoices electronically. It can manage the trafficking of all your invoices, regardless of the file format (PDF, XML, UBL) and delivery method (email, FTP, HUB).
Easy Exchange can be seen as a Billing Service Provicer and offers secured access to the European E-invoicing Network (Peppol). When connected to this network you'll have instant access to all the other European organizations who are connected.

Peppol ('Pan-European Public Procurement Online) is a network which allows public bodies and suppliers to trade e-invoices (and other electronic documents) easily and cost-effectively. Every country in Europe has its own access point which offer access to the network. In the Netherlands the access point is managed by NPa (Nederlandse Peppolauthoriteit). Easy Exchange connects you to this access point.
Electronic sending and receiving of invoices
This means you will be able to both send ánd receive (secured) electronic invoices. Easy Exchange takes care of all your incoming ánd outgoing invoices. Whether they are send by e-mail or through the Peppol network. No matter the file format, Easy Exchange converts the file into the format used by your (or your customers) ERP or financial software system.

By implementing Easy Exchange in your organization you will gain more control and insight over your outgoing and incoming cash flows, enabling you to optimize both your purchase to pay and order to cash process.
Software partners
Would you like to know whether your software is able to send and/or receive e-invoices? The partners below use our Peppol Access Point. If your supplier is not listed, please do not hesitate to contact us.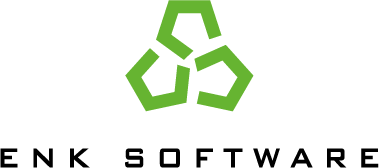 ---
For Software Suppliers
Connect your customers with the Peppol Network using the Easy Exchange Access Point.

---
For Businesses
Realize higher efficiency and cost savings processing electronic invoices.

---
For Governments
Better and faster service to customers and suppliers and a high degree of security.
The Benefits of e-invoicing through Peppol
Once connected with Peppol through an Access Point, you can exchange documents with everyone else in the entire network;
Our certified Access Point offers you secured access to the European e-invoicing network (Peppol);
Reduced costs;
Easier procurement process;
Immediate access to all organizations connected to the Peppol network. Creating more commercial opportunities;
Organizations are easily accessible. All connected organizations are registered in the network based on an unique identification number. For example; the Chamber of Commerce or VAT number. These numbers can be used by your supplier to reach you;
Because of this type of registration you are always sure who the sender of the invoice is. This means no more fake invoices;
All the data send over the Peppol network is encrypted. This ensures save communication and leaves no room for any altering of the documents being send.
Benefits of Easy Exchange
E-invoicing no matter the file format;
No drastic adjustments needed on your current software systems;
Easy Exchange 'speaks' all e-invoicing languages. It makes sure all invoices are converted to the file format your or your customers software system can process.
This might interest you as well