Increase visibility and control over your purchases
Wouldn't it be great to deliver an accurate and up to date overview of all your companies financial obligations at any given time? Easy Systems offers a solution which digitizes all purchase request and approvals and registers the received goods.

Realtime insight
Registering and pre-approving all purchases, gives you real time insight into your financial obligations.

Increase efficiency
Pre-approved orders ensure an easy flowing and efficient process, saving you a lot of time.

Reduce costs
Guide users to on-contrat goods or services and avoid Maverick buying.
Purchase Management – Ask permission, not forgiveness!
Give permission before purchase instead of afterwards based on an invoice. This will always provide you with up-to-date insight into all your purchase obligations. No more surprises in budgets and/or expenses. By managing and controlling all purchase requests within your organization, you will save on unnecessary expenses.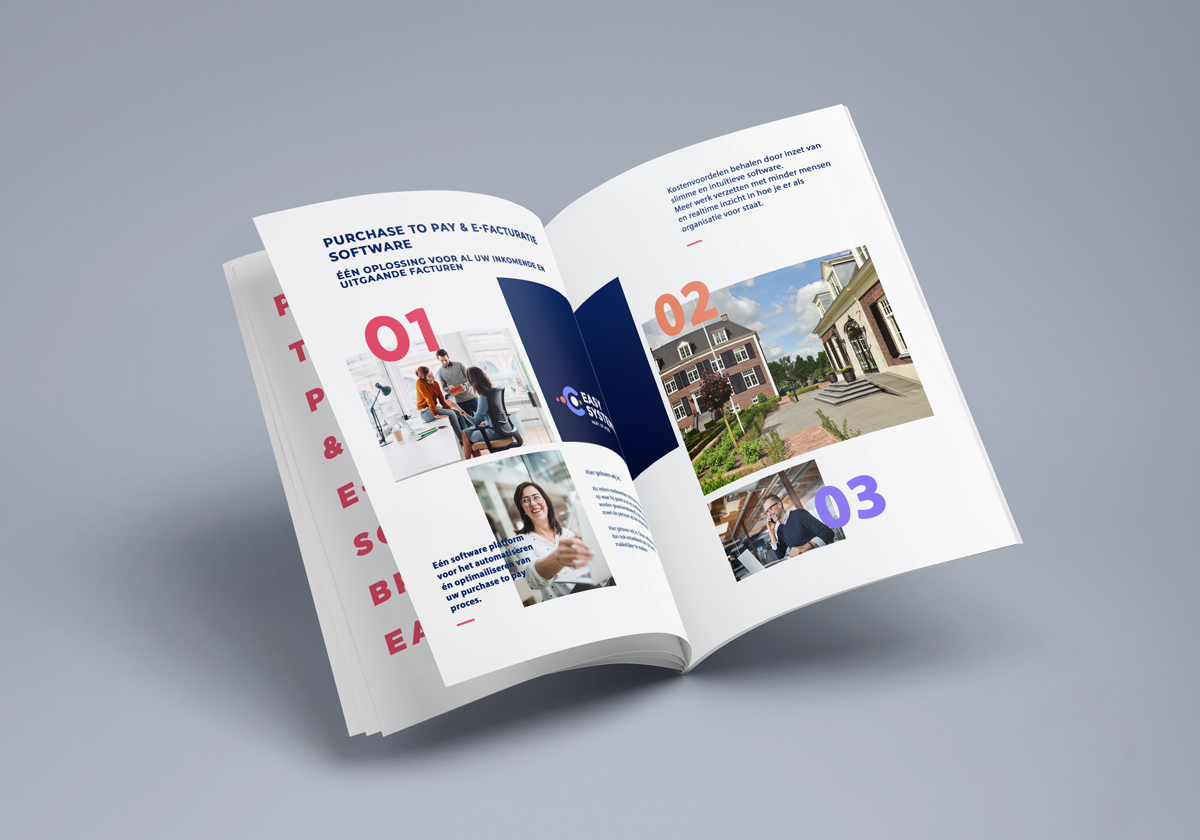 Easy Purchase enables us to record all obligations that are not related to our production process.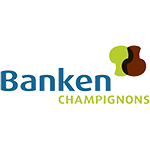 Application Manager | Banken Champignons
By digitizing the entire purchasing process, we now pre-approve all purchases. This way we minimize the risk of incorrect orders and unauthorized expenditure.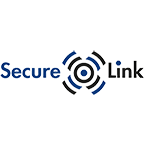 Our main wish was a solution for both the purchasing and invoice processing process. We wanted a coherent process.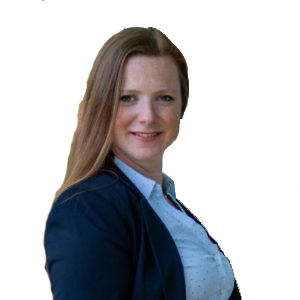 Controller | HITEC Power Protection
Easy Systems Purchase Management
Simple purchase requisition
The Easy Systems software guides your employees across the buying process, making the purchasing process fun and easy and ensuring high user-adoption.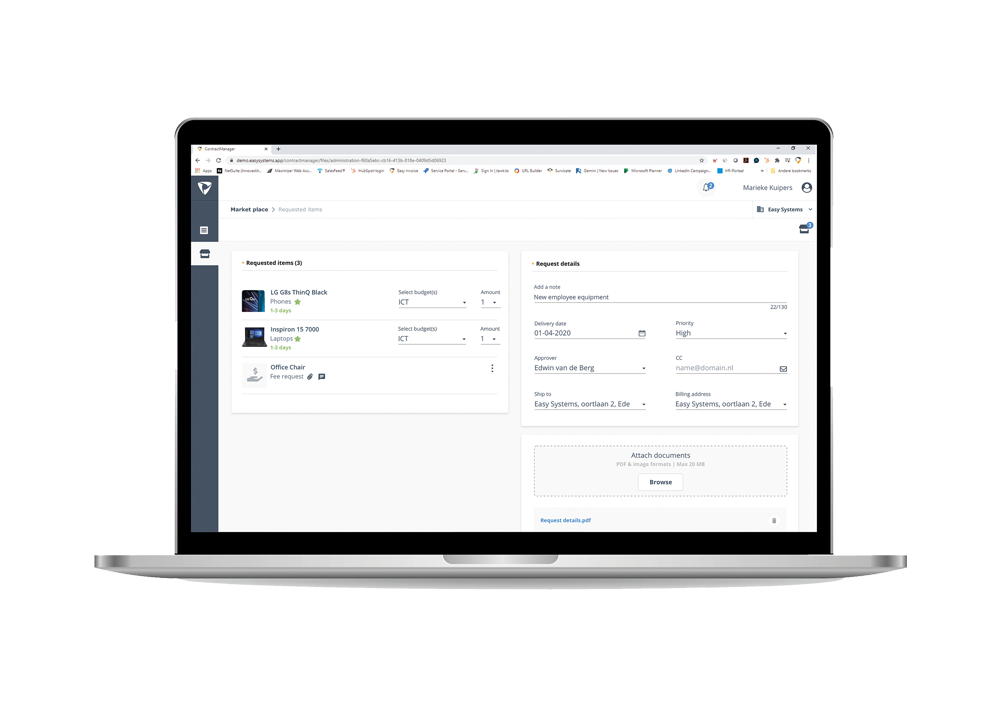 Imported catalogs or free requests
Easily create purchase requisitions from imported catalogs (from Excel) or free purchase requests.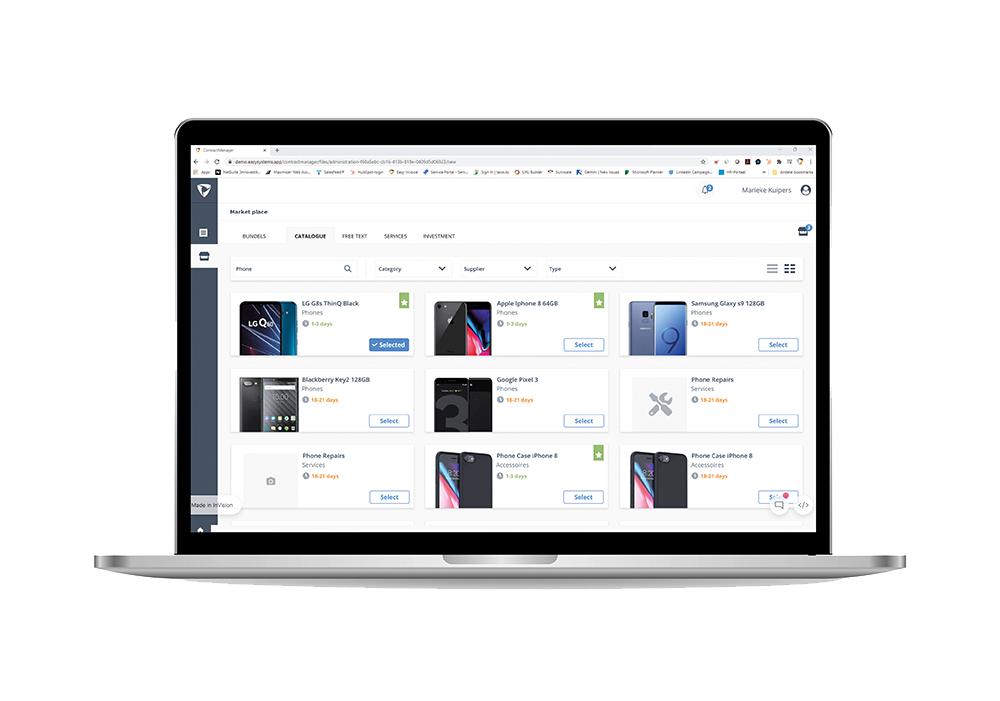 Approval of purchase requests
Properly route requests to the right
stakeholder according to company policies.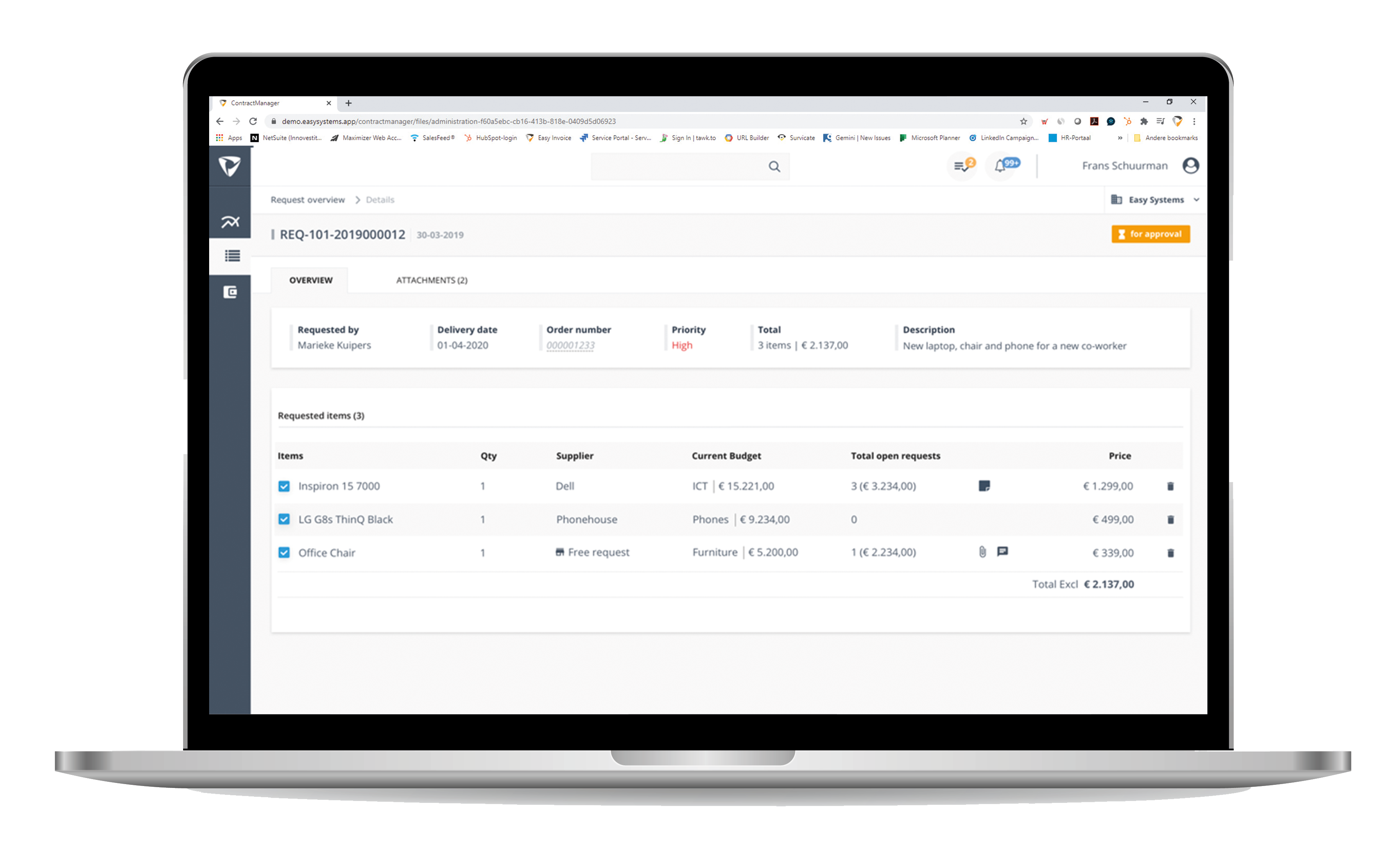 Complete visibilty
Full and realtime visibility into your spend pipeline allows you to identify bottlenecks, increase buying power, and know when to get involved.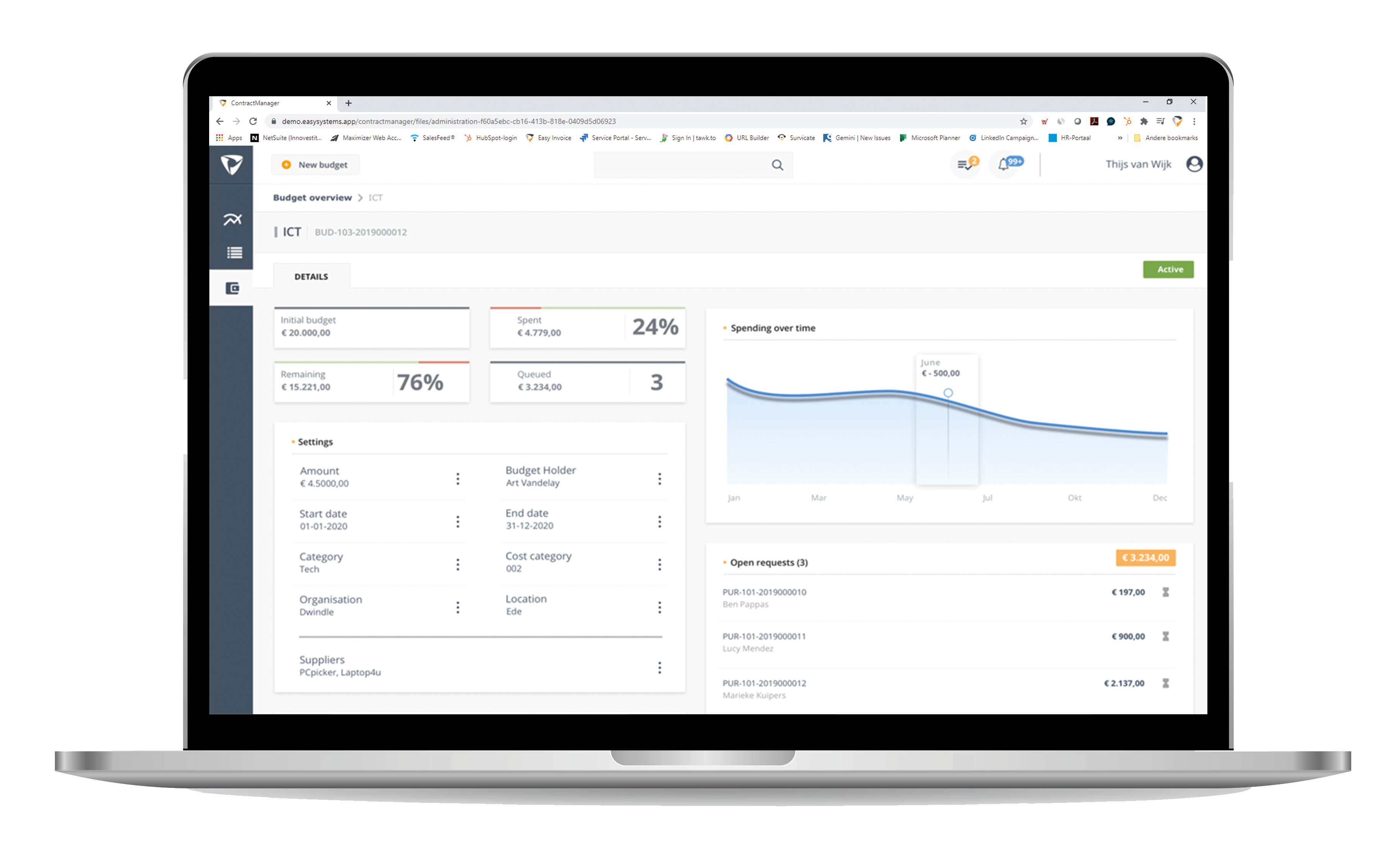 Combine for even more visibility and control
All of our solutions run on one and the same platform and can be seen as modules you can choose to (de-)activate. Combining different modules within our product portfolio gives you more visibility and control in your purchase to pay process.

3-way matching by combining our purchase and invoice solution
Naturally all purchase invoices need to be processed. For a conclusive process it is recommended to use both Easy Invoice and Easy Purchase. This way, all purchase invoices can be processed directly within Easy Invoice.
The purchase related invoices can be automated thru order matching. If an incoming invoice matches a previous approved purchase order, there is no need to approve the invoice again. It is automatically matched to the corresponding purchase order. As a last step the invoice is delivered to your financial system where payment can be made.
The benefits of purchase management software
This might interest you as well